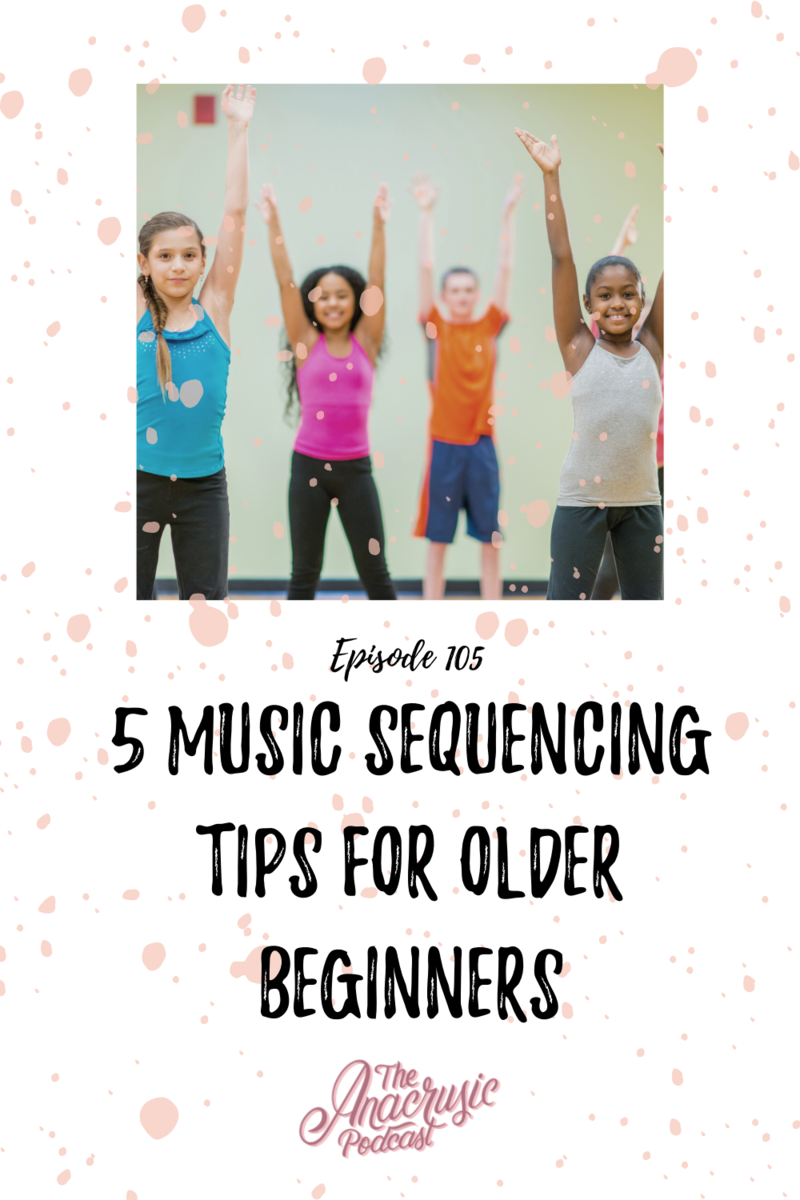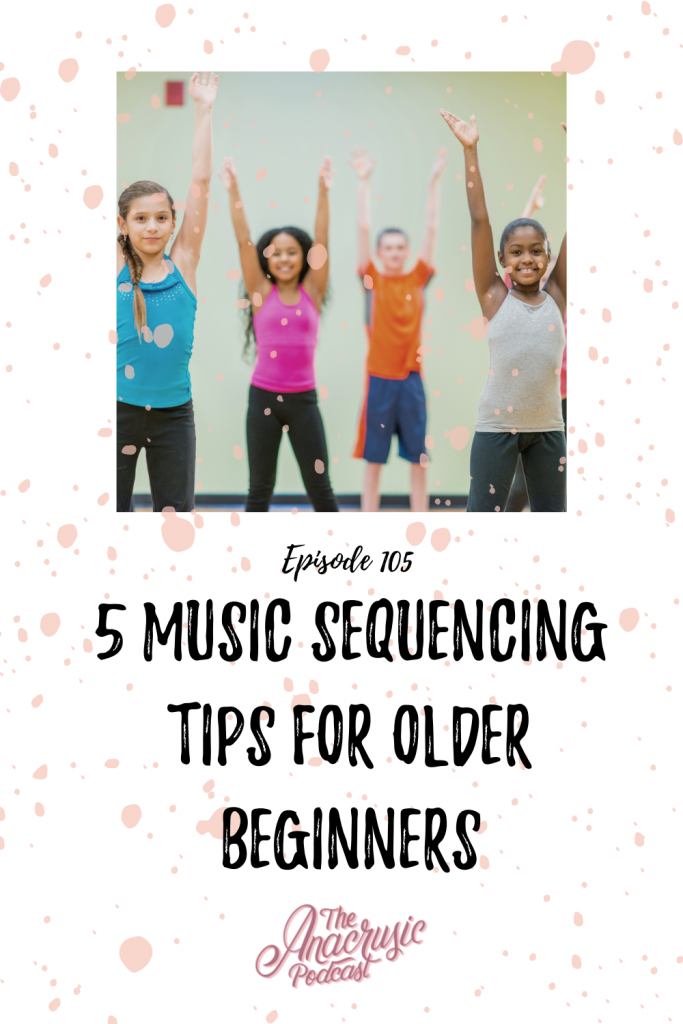 Trying to implement *"all the things" no matter what when you've just learned something new, is almost always a recipe for disaster. It's always better to do just a little bit at a time, one small nugget of inspiration or change followed by another.
There's always a few questions that come up again and again…
And one of them is always from eager new teachers or teachers new to sequencing who are like, "this is amazing!!… but how do I do it with the older kids?" And y'all,  get it. When you first start to implement a meaningful scope and sequence, it's easy to get your feet off the ground with the itty bitties, because you quite literally start at the very beginning (because it is a very good place to start, thank you Maria Von Trap).
But perhaps one of the trickiest questions, you know along side "how do you solve a problem like Maria?" is how do you do this with the big kids? Today, on The Anacrusic Podcast we're talking all about sequencing for older beginners.
Here's what I'm sharing in today's episode…
(1) Why you shouldn't use the same songs for the same concept across grade levels.
(2) How to "level up" basic or foundational concepts in the older grades.
(3) The 3 reasons active music making is especially important for those older beginners.
Ready for the Planning play by play?
Download my FREE guide for how I literally teach everything in my classroom. You're just a click away from getting it right to your inbox!
I LOVE SPOILING MUSIC TEACHERS! BY SIGNING UP BELOW, YOU'LL BE SUBSCRIBED TO ALL MY INSIDER TIPS & TRICKS!