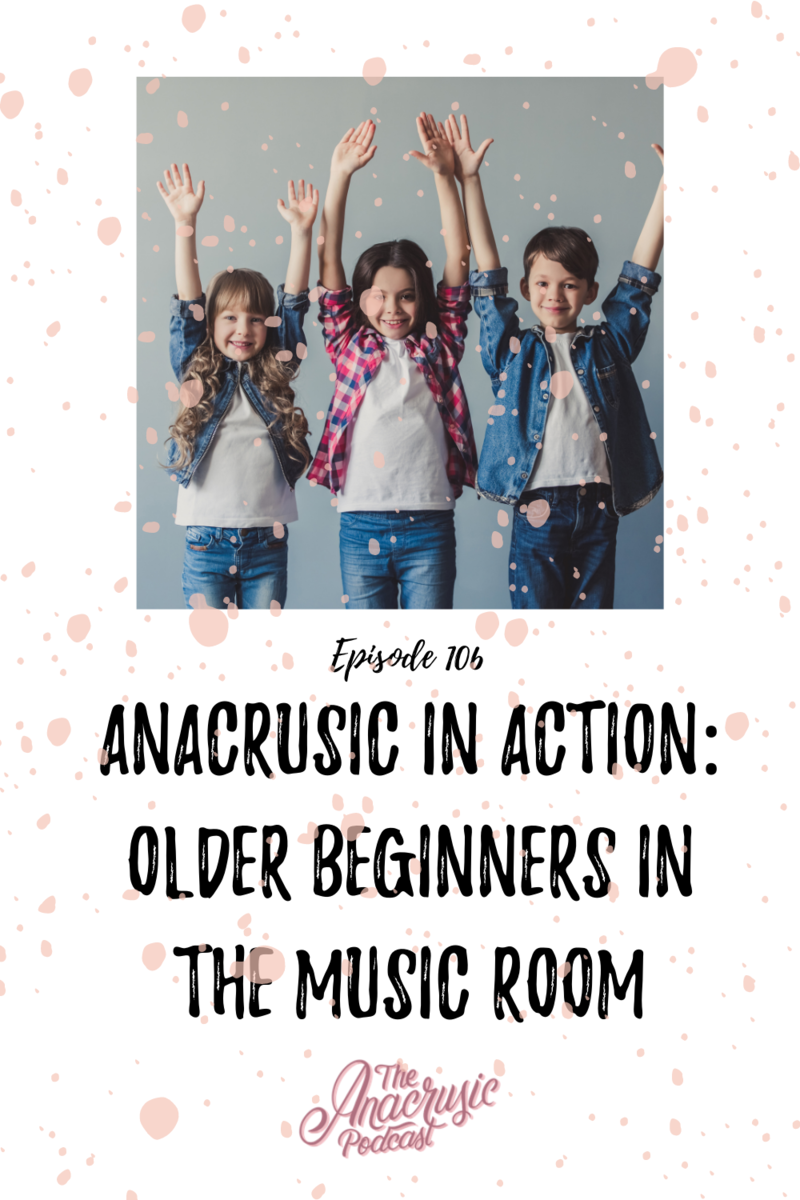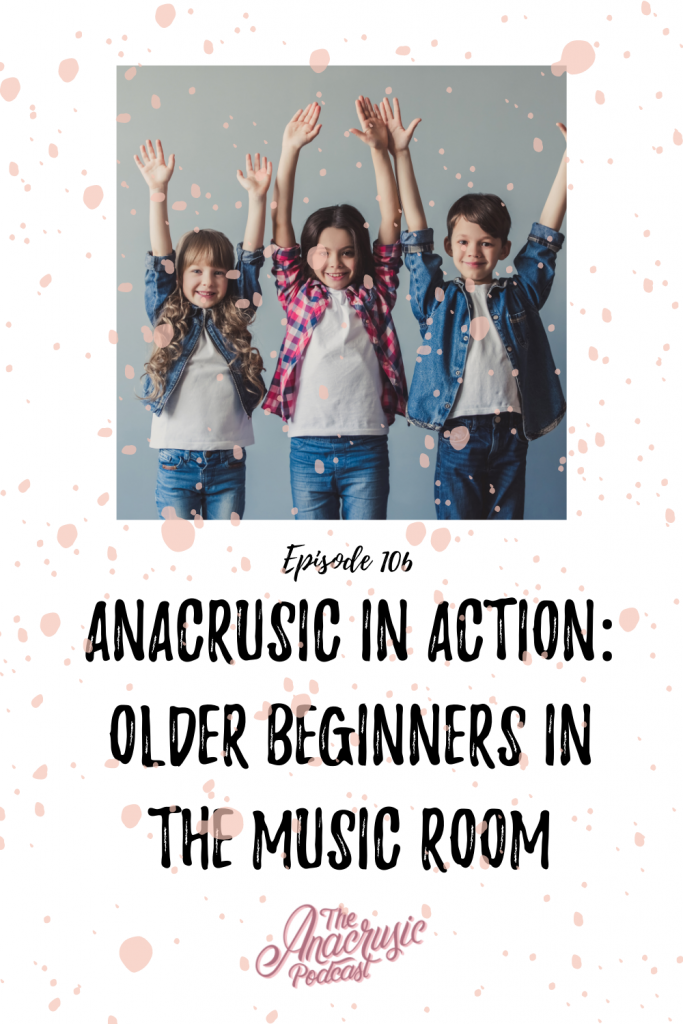 By focusing on this layer and allowing them to identify it, and then use it as an inspiration piece for different modes of music making or to create with it, I have moved them through the LSF with those foundational concepts, all while giving them experiences with repertoire we'll use for those concepts later on.
Something that I've been thinking a lot about is how I can make what I share with y'all on the Anacrusic Podcast into something much more actionable. Like a thing or two that you could literally drag and drop and use in your classroom right now. Something that highlights a process, gives a concrete example, and illustrates exactly the type of processing I use in my music classroom.
Well today, this is the beginning of what I think could be the solution. You're listening to The Anacrusic Podcast, episode 106, the very first "Anacrusic in Action" episode.
Okay, so what exactly does Anacrusic in Action mean? Well if you listened to the last episode, episode 105, you know that I shared five tips for working with an intentional sequence with older beginners. I share some BIG ideas for you to consider and interpret how they could work for you and your specific teaching situation. And today, on this first in action episode, I'm going to walk you through an example of exactly what those five steps would look like in my classroom.
But before I dive into that, let me share a little bit about why I think it's important to share these two different, but related segments with you on two different days of the week. Monday's episode, while I did share a couple of general examples, was much more about the philosophy or theory behind how I approach older beginners. My hope is that you've already had a chance to listen to that episode and think about it throughout the last couple of days. And now today, Thursday, I'm going to quickly walk through what these steps would look like in my classroom, vividly and in color.
The goal of these Anacrusic in action episodes (because I have a feeling there just might be more) is to give you a "quick hit" to try out in your classroom today or tomorrow, to gain a glimpse at how you can alter your teaching process using some of these ideas. So let's give this a whirl (because as I mentioned previously, I'm all about trying some new things in Anacrusic land) and hop into this first "in action" episode.
Here's what I'm sharing in today's episode…
(1) A quick review of the 5 steps or tips for working with older beginners in the music room.
(2) Exactly how I would use the 5 strategies with a new class of third graders who have never had me as a music teacher.
(3) How layers are really the key to making magic happen with your older beginners.
Ready for the Planning play by play?
Download my FREE guide for how I literally teach everything in my classroom. You're just a click away from getting it right to your inbox!
I LOVE SPOILING MUSIC TEACHERS! BY SIGNING UP BELOW, YOU'LL BE SUBSCRIBED TO ALL MY INSIDER TIPS & TRICKS!