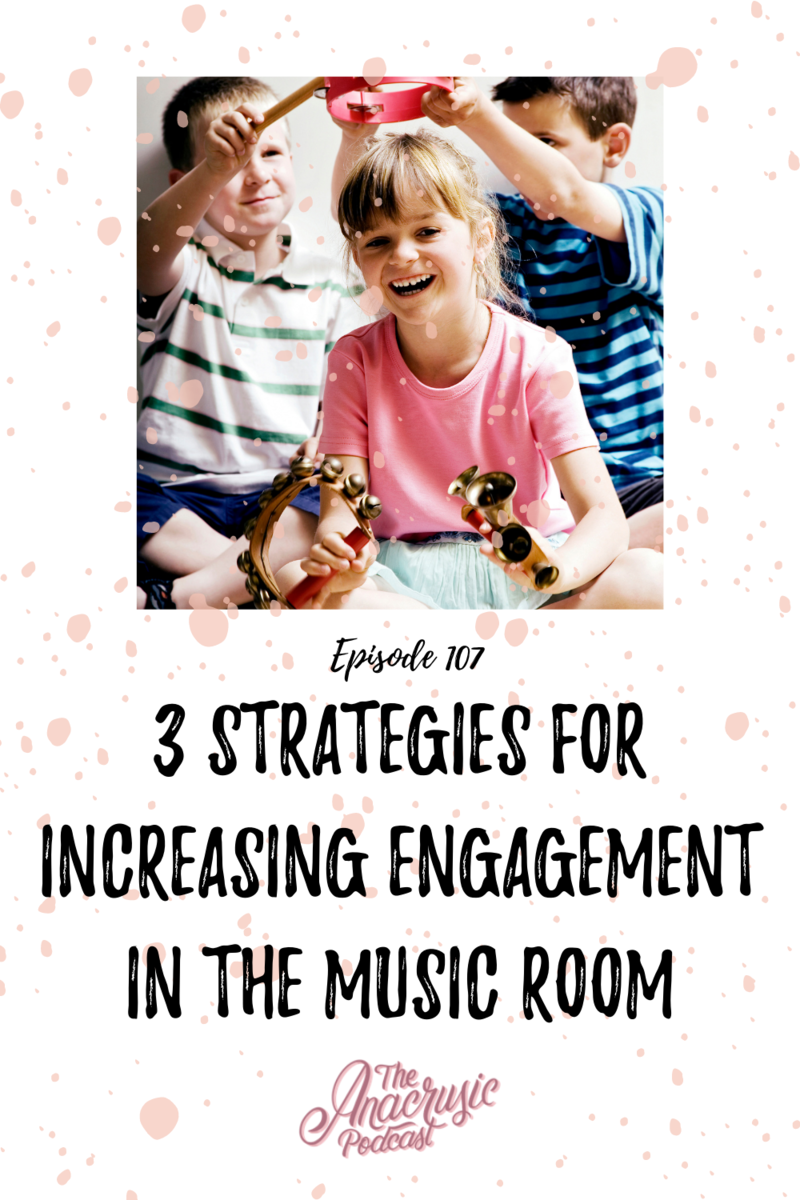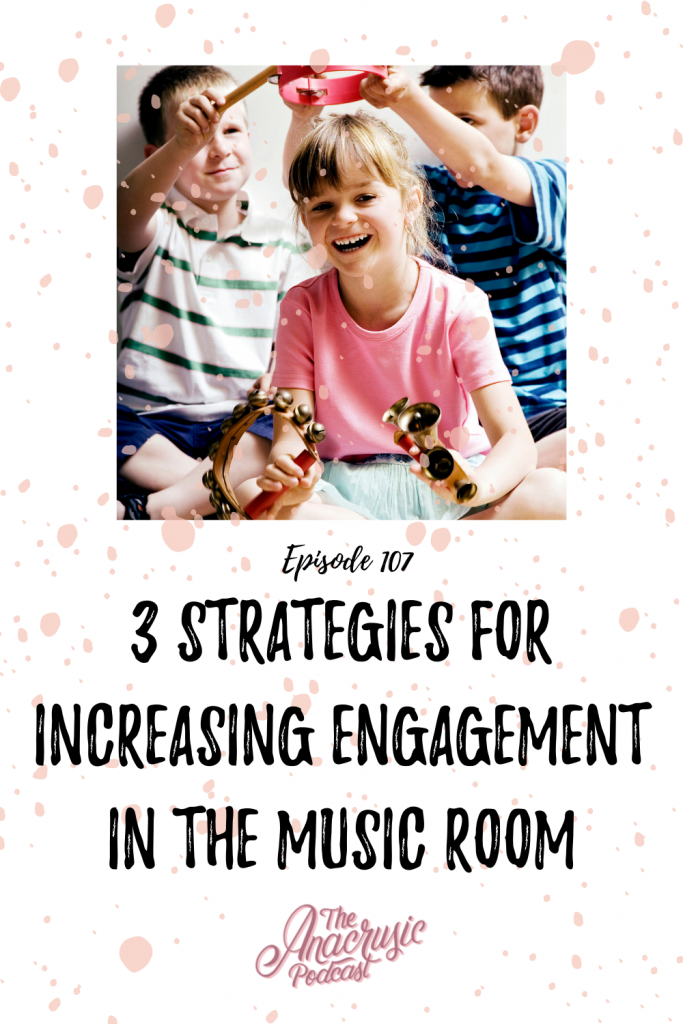 There's a difference between commanding or demanding that your students participate, and creating a lesson and activity flow that allows the students to both be active participants and have a say for exactly how they are going to participate.
There's no doubt that music teaching right now is just plain hard. Whether you are in person with masks and socially distanced, teaching virtually, or doing a mix of all the things, there are new challenges and things to figure out way beyond what we are already used to as educators. And perhaps, one of the biggest, is to find new ways to engage with our students in meaningful ways that allows them to continue to be the center of our music classroom universe. Today on the podcast, I'm sharing 3 strategies for increasing student engagement.
Here's what I'm sharing in today's episode…
(1) The difference between participation and engagement
(2) Why your students need more opportunities to practice making choices
(3) The importance of pacing for promoting student engagement
Ready for the Planning play by play?
Download my FREE guide for how I literally teach everything in my classroom. You're just a click away from getting it right to your inbox!
I LOVE SPOILING MUSIC TEACHERS! BY SIGNING UP BELOW, YOU'LL BE SUBSCRIBED TO ALL MY INSIDER TIPS & TRICKS!