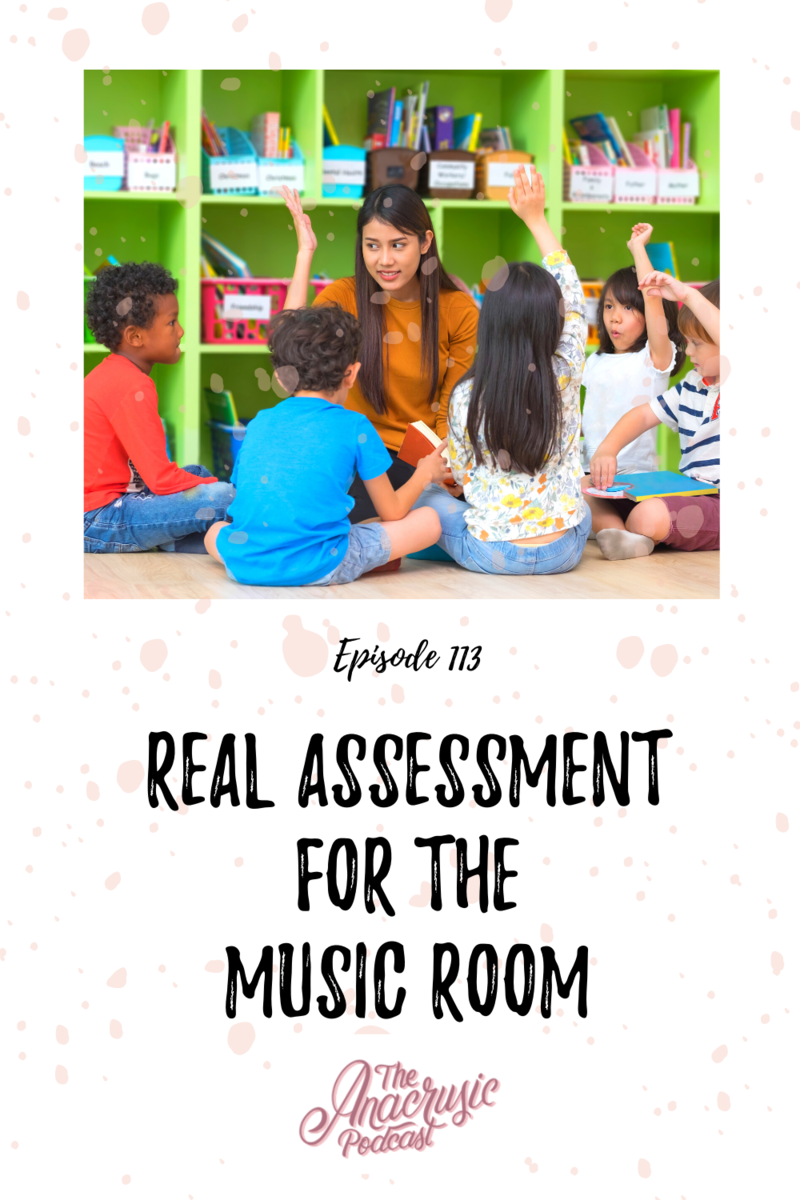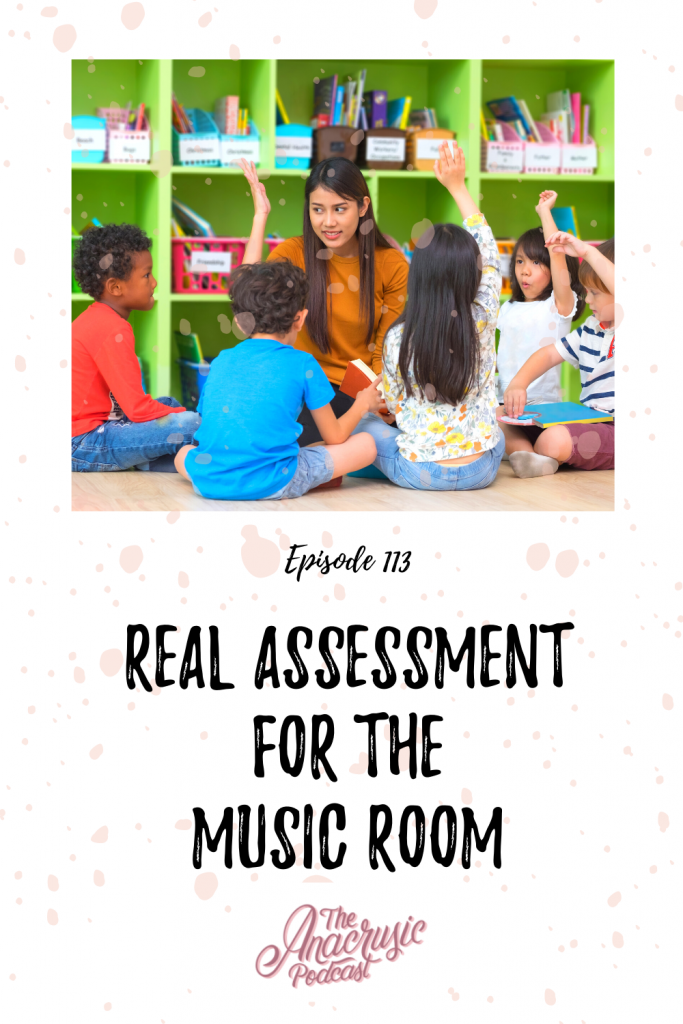 Assessment is literally observing, gathering responses from your kids, watching what they are doing, taking notes about their musical interactions, and relating that back to your lesson objective so that you can make an informed decision about what to do in the next lesson.
It's a word that strikes fear into the heart of teachers everywhere. Okay, maybe just me…. assessment.

Yes, assessment. This is a word that used to totally send me running for the hills. I thought it was a trap for music teachers. Like, how on earth are we supposed to collect data and give tests for a thing that is so un-test-able?
Well, that's what I used to think. I used to think that assessment was a gotcha, or this impossible task that required all sorts of prepping and planning and extra stuff… but it's not. It's an integral, informative, and pretty simple part of our entire teaching process.

Today on the podcast, we're talking about REAL assessment in the music room.
Here's what I'm sharing in today's episode…
(1) Why you aren't "behind" this year
(2)The #1 thing you need for assessment
(3) How to write your lesson objectives for student success

(4) The keys to making it a part of your active music making classroom
Download my FREE guide for how I literally teach everything in my classroom. You're just a click away from getting it right to your inbox!
I LOVE SPOILING MUSIC TEACHERS! BY SIGNING UP BELOW, YOU'LL BE SUBSCRIBED TO ALL MY INSIDER TIPS & TRICKS!