Today I'm sharing with you my absolute faaaaavorite books to sing in the elementary music classroom in December. Although a few are holiday themed, there are certainly a couple that you can use if you don't feel comfortable or aren't permitted to do holiday themed activities at your campus… so really the title says five, but there are a TON more than that in this post!! #ninjaskills
Without further ado, here are my five favorite books to sing to my elementary music students in December!
(*Disclaimer: the amazon links in this post are affiliate links! Can y'all say 2-day shipping?!)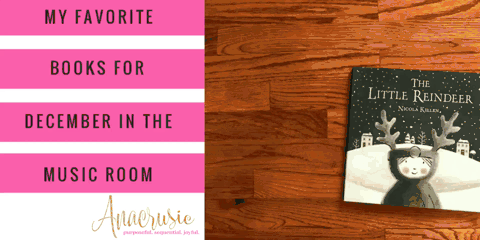 1. Ten on the Sled written by Kim Norman & illustrated by Liza Woodruff (by the same author/illustrator & winter themed: She'll be Coming Up the Mountain & If It's Snowy and You Know It, Clap Your Paws!)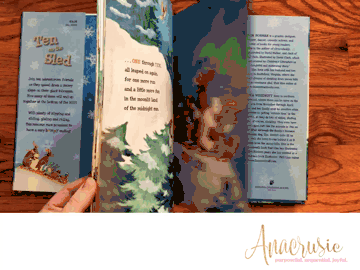 If you use "Ten in the Bed" with your kids (  so-mi–do practice song, anyone?) then this is a super fun extension that my kids go absolutely nuts over. It's all about a caribou who has all of his friends on the sled. They "exit" the sled a lot of different ways, and there are lots of different animals, providing about a million different things to chat about outside of the rhyming words and alliteration.
2. There Was an Old Lady Who Swallowed a Bell written by Lucille Colandro & illustrated by Jared D. Lee (similar: There was an Old Lady Who Swallowed Some Snow)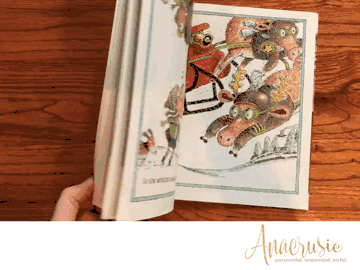 This is truly one of my very favorite series of books. There are about a million (okay, not that many, but a lot) for every season and every holiday. This one is perfect for the holidays and for audiating do at the end of each verse. I also love to give my kiddos bells to ring as we sing the story.
3. The Littlest Reindeer by Nicola Killen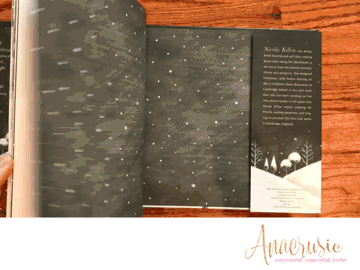 This story I use shamelessly when I want to do a Reindeer themed lesson. (Reindeer Vocal Explorations and Reindeer Games Melody Practice are peeeeerfect if you want to play along!) There are a couple of reoccurring sounds that are perfect for un-pitched percussion integration, similarly to how I use The Little Old Lady Who Was Not Afraid of Anything. (I talk about it in this post!)
4. Hush Little Polar Bear by Jeff Mack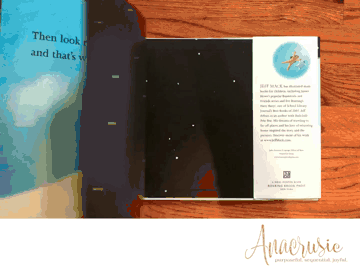 I looove to talk about lullabies with my Kindergarten kiddos, especially when we talk about loud/quiet & fast/slow comparatives. This is a really fun variation on "Hush Little Baby," and takes the reader on a trip through the narrator's dreams. The kids always pick up on (and go nuts over) the fact that the story book cover in the book is the same as the cover of the actual book. So meta, right?
5. Jingle Bells by Iza Trapani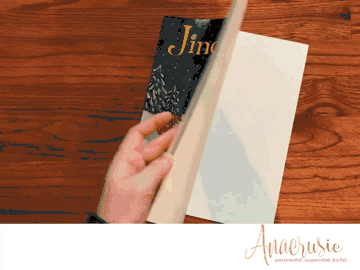 Iza Trapani books are seriously pure gold. I think I own every single book by this author, and I always snatch them up when I see one I think I might not have! (As a matter of fact… I might have accidentally bought doubles of a few!!) I just about lost it when I found this one–it's so good y'all! I love all of the different verses and the warm themes throughout the book. And the illustrations are to die for. Not to mention that your kiddos will love singing the chorus 800 million times–pass out some bells to make it a real party!!
---
That about wraps up this round up for December books! If you love round ups like this and want to be the first to find out about them, sign up for my newsletter below!