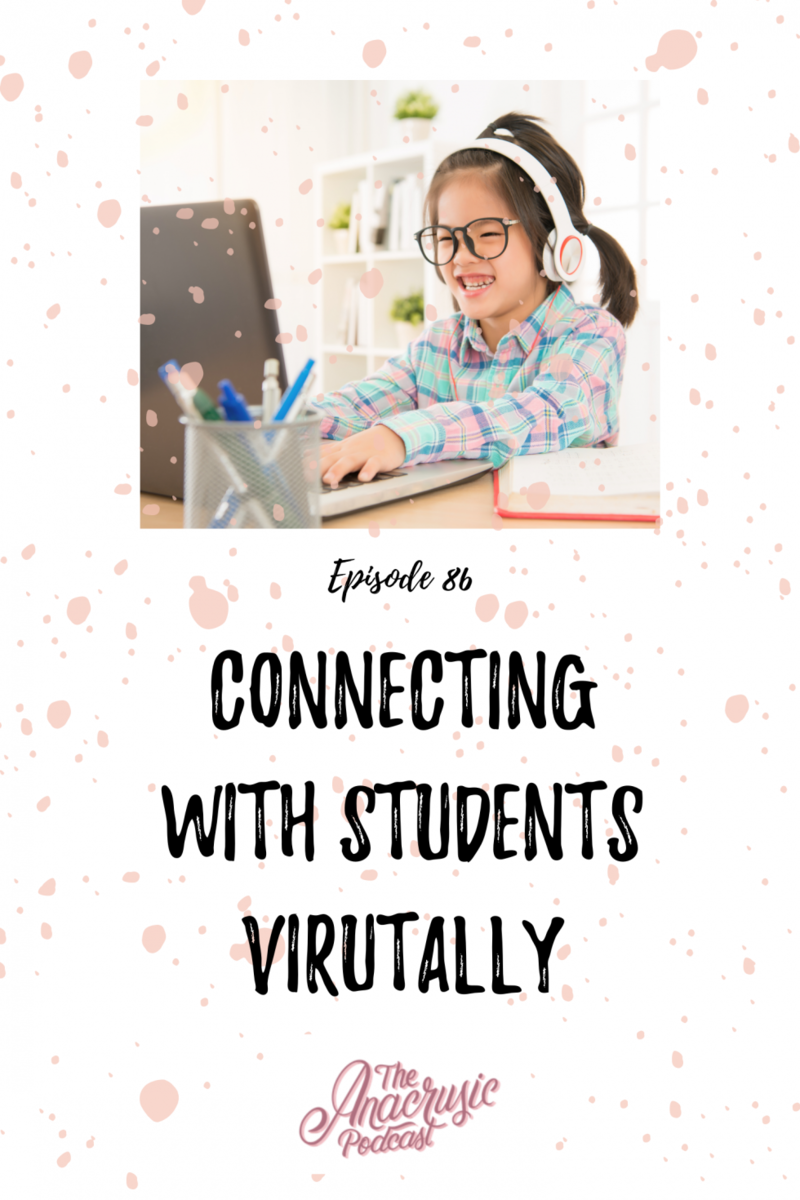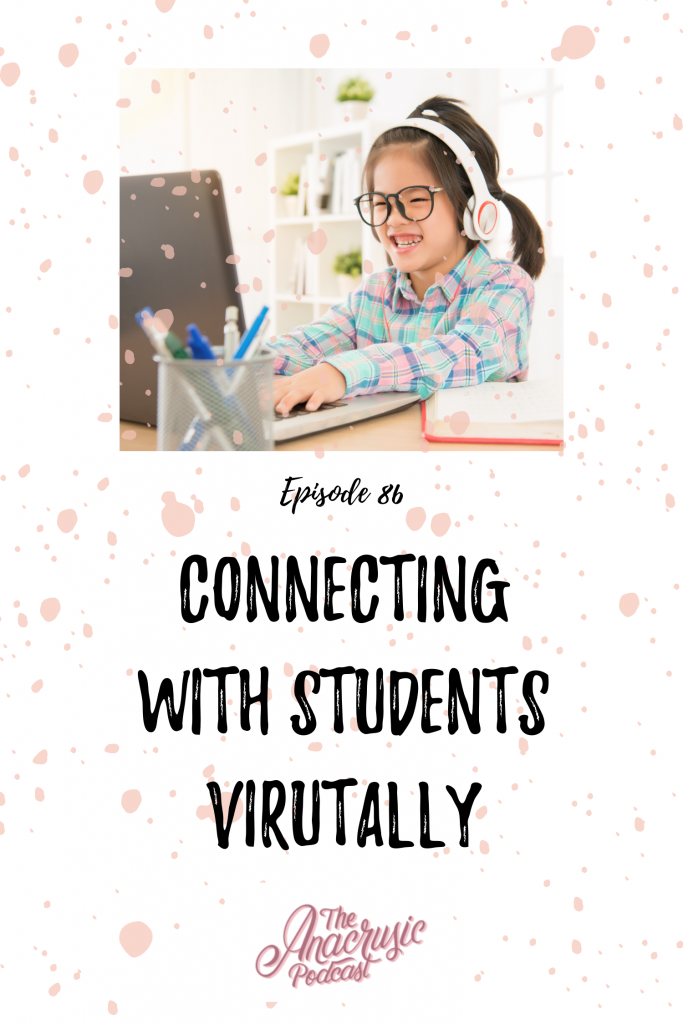 Reach out to let our kids know that we are thinking about that them, and also give them a way to engage or give them something to do that keeps them making music even at this time. Because we know that it's really, really important that we keep that momentum going, having meaningful music making experiences with our kids, and for our kids, whatever that might look like right now.
So today, I am talking to you about is connecting with students virtually. We're obviously all doing this in some capacity. You may just want to do something, so that your students
(1) Know that you care
(2) Engage musically


And if you haven't had the opportunity to listen to a TAP 084, I talk a lot inside of that episode about where you might be in terms of your music teaching, the types of things that you might be asked to do, and how much contact you may or may not have with your students. (Check it out here!) So if you don't know where to start, go take a listen.
I also have a link to a really excellent webinar that I was so fortunate to be a part of with some other music educators all about staying connected with your students virtually. Now obviously, this is very pertinent to today's podcast episode. So I'd love for you to go check that HERE
But I'm going to talk you through a letter and a subsequent musical activity that I sent to my youngest kids with the youth chorus that I work with. We wanted to reach out to let our kids know that we are thinking about them. And also give them a way to engage or give them something to do that keeps them making music, even at this time.
Whatever situation you are in connecting with your students, this will help you if you want to reach out to your students, you want to provide this musical context, but you're not exactly sure how to do it.
There are two main components of this connection point that I created was a letter and then a familiar practice "assignment."
For the letter portion it is really important that you have this personal connection, because especially for our youngest kids, them knowing that you miss them and them having that music connection point is so essential because you are synonymous with music to so many kids.
As for the second part of the letter is was important that I got the kids thinking about still making music at home. Some suggestions, making sure musically they are local:
(1) Singing a song from our choir for a grown up
(2) Drawing a brand new instrument from your imagination.
(3) Teach someone one of our songs from choir
(4) Teach someone about steady beat and rhythm,.
(5) Recite our Bee Bee Bumblebee rhyme and play the game with someone from home.


So this was my making a suggestion that highlight something familiar, so that I could make a practice "assignment" or share an activity that reinforces the learning that's happened inside of my choir or my music classroom.
And, and what I love about this is it not only reinforces the learning, but it serves as a point of advocacy for what you're doing in your classroom.
And to that end, we have a unique opportunity, if we are able to connect with our students virtually, and we are able to share activities that kids can do in a self sufficient manner, and give other people a glimpse of what they've never gotten before. Right?
The practice "assignment" was something that they had done in our rehearsal or classroom, that it reinforces some basic level, basic musical skills, rather, things that they can do on their own things that we've practiced with every single song every single activity that we've done inside of the music classroom. I wanted to include enough direction that parents could read it and get it right so it's not so full of musical language are so complicated that parents couldn't help their kids with it. And I also wanted to make it self explanatory enough that kids could do it independently.
So what I did was I included Bee Bee Bumblebee, But the three instructions that I shared:
(1) Keep a steady beat while saying the rhyme.
(2) Clap the way the words go with two fingers in your hand.
(3) Use the worksheets that follow to color and write the rhythms of our song, try to do it without looking at the notes above.


This was just a really simple way for me to reach out and here are some ways that you can still be thinking about music at home.
I think the fact that we're in such an unusual time and everybody is so stressed out and anxious I think the key is to keep it simple. Aside from recording video lessons as yourself in your music room that your kids would watch as if they were going to music class, the best next step, finding ways to have that personal connection. And give kids that accessible way to make music and still stay in tune with what we're doing with music learning in terms of fluency and literacy is really, really important. So I hope that this is helpful to you. Feel free to download the resource below.
If you're feeling today's episode and take a screenshot and tag me on Instagram and Facebook, and I'd love you forever if you take a hot minute and leave a review. See you next time.
Connect with your colleagues and get exclusive insider tips and tricks from Anne