Welcome, finally, to Part IV of the Sparkle & Shine BTS Series!!
Oh my goodness, isn't this a long time coming!! WHEW! (…especially for y'all who have been in school since July. Holy guac & margs!! <—that's how the saying goes, right??)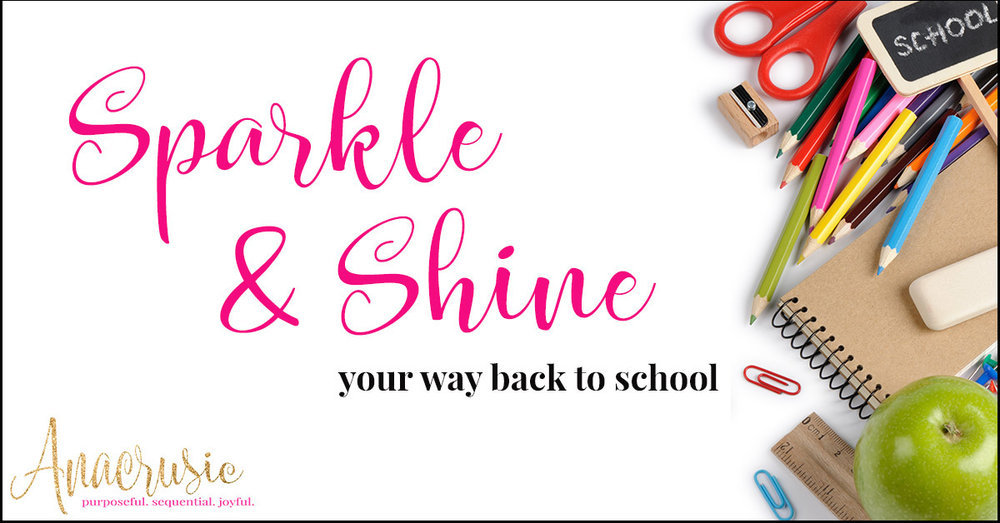 This post is all about how I do my overarching plan for the year. You aren't going to get a lot of finite details in this post, but you will get a lot of big picture snapshots that give a little insight on how to get your learning goals on target. Stay tuned to the very end for a giveaway you won't want to miss!!
Without further ado, here is how I set up my brain space to make some magic happen in the elementary music room throughout the year. (psst!! Even if you've been in school since July, it's not too late to think or even re-align your goals, so keep on reading!!)
---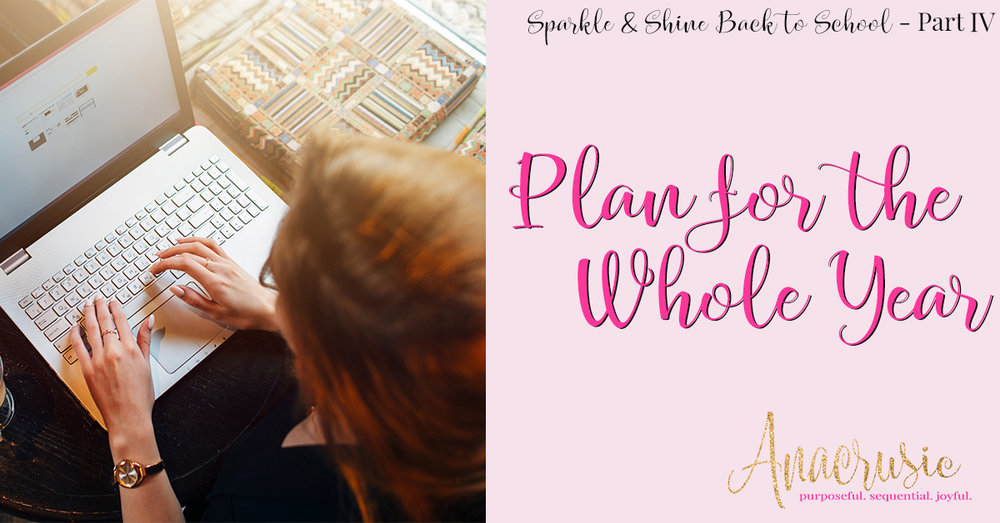 Step 1: Begin with the end in mind
"Let's start at the very beginning… a very good place to start…" Nope, not when you're talking about long-term planning. Sorry 'bout your bad luck, Maria. #wahwah
The most effective thing you can do when thinking about what your learning objectives will be is to think about what you want your students leaving your classroom being able to do or talk about. Notice, both of those things are observable actions you can (*ahem* buzzword) assess. That is, you can say "oh my kids are going to learn quarter note." That's great, but what does that mean? What can they do with it? Can they explain it? Can they read it, write it, move it, improvise with it, and compose with it?
Are you following my breadcrumbs so far?
If you're a rookie in the long-term objective game, start with one grade level. Kindergarten is a good place to start, because it is often the very beginning (… and Maria makes a comeback.) What do you want your students to be able to do when they leave Kindergarten? Keep a steady beat? Identify one or two sounds on a beat? Show high and low? Once you identify the goals for one grade level, you can then see how those skills will transfer later on. Say… to first grade.
See how that works? If you're brain works better going from Fifth or Sixth grade backwards, then do it that way. But if you're like me, I'm much more successful going simple—>complex. (I bet your kids will be too).
Step 2: Identify & Sequence Concepts
Once you've hammered out #allthethings you want a grade level to accomplish by the time spring/summer rolls around (or your third bout of winter, depending on where you live), turn those actionable goals into units by organizing concepts. For example, if you want your kids to be able to identify one and two sounds on a beat by the end of the year, they better have lots and lots of practice with: steady beat, long & short sounds, practicing the way the words go, identifying beat versus rhythm, and some comparative work to (think faster/slower, etc).
Here's what you do. Think about that big picture concept and say well what would they need to do right before they could do this goal. Then inch it back to right before that, and right before that, and right before that. Now you've made your sequence.
(If this hurts your brain a whole lot, there's a lot of resources out there that help sequence things for you. I love Rita Klinger's Lesson Planning in a Kodály Setting <—click to get it here. My learning targets also give you a good idea of an effective sequence <—click to get my Kindergarten set here. (…or enter the giveaway below!)
Step 3: Break it Down by Month
Once you have all of your concepts identified and ordered, set up a plan for the year. Now this is a flexible roadmap that will inevitably change. Because: field trips, assemblies, and all kinds of other things that you have no control over. The idea is to make some loose goals to keep yourself on track and drive you teaching purposefully.
(…well that was short and sweet. How un-Anne like 😉 )
Step 4: Choose Activities & Rep
This is my most favorite part!! After you have identified your sequence and set some timing goals, start pulling from your treasure trove of resources and identifying repertoire and activities by concept. If you've never done this before and are feeling super overwhelmed, check out the Holy Names Folk Song Collection <—click it, you know you want to! This is a free and accessible example of how to organize materials by grade level and/or element.
Lots of other resources organize things similarly. Some of my favorites are Sail Away, 150 American Folk Songs, and An American Methodology. Once you start looking through these resources and the accompanying index within each one, you'll get an idea of why a song is good for one concept as opposed to another. Then you can start to apply that critical eye to any resource you pick up!
Step 5: Get Creative!!
Once you've figured out your overall sequence and an concept timeline, and have found repertoire that fits your sequence, it's time to start supplementing some of your own! Use resources that you browse and buy as inspiration points to come up with your own ideas and lessons. And if something doesn't work the first time, try try TRY again!
Of course, there are so many awesome resources out there already pre-made for you, and when you are in the classroom it is so helpful to know there are some go-to spots that you can trust are beautifully sequenced and purposeful. But you have the power and creativity to make some special lessons made to order for your students alone. None of our classrooms are one size fits all, and you know your kids the best! 😃
---
Now for the fun part–a GIVEAWAY!! Enter below for a chance to win a couple sets of Learning Targets, just for you!
Good Luck!! 🙂
---
When it comes to this Sparkle & Shine BTS Series, you don't wanna miss a thing!! (Oh Aerosmith…) Don't forget, there are going to be some freebies and goodies along the way as well!! Here's a peek at all the good stuff coming up:
Part IV – plan for the WHOLE year at a glance (scroll on up if you somehow missed it!!)
Part V – IMPROVE parent communication <—coming soon, for reals!!
If you want to make sure you're ahead of the game on getting any of those freebies, make sure you're signed up to be an Anacrusic Insider!! You can do it above AND enter the giveaway all at the same time. #yourewelcome 🙂