Welcome to a new series on my blog, #fridayfinds!
I was lucky enough to spend almost a month in Baltimore teaching Kodály levels this summer. On the weekends, my colleagues and I took many an adventure to area hang outs. One of those, was of course Lakeshore Learning.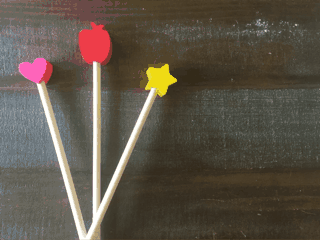 When I lived and taught in Dallas, there were a couple Lakeshore stores nearby, but here in Eastern Washington there are not many teacher supply stores to be found. Imagine my excitement when there was one right around the corner from us in the Baltimore area. We headed there one day looking for elementary music inspiration. I hit the jackpot when it came to ideas for Kindergarten! Here are three of my finds from that day.
Fun Shaped Pointers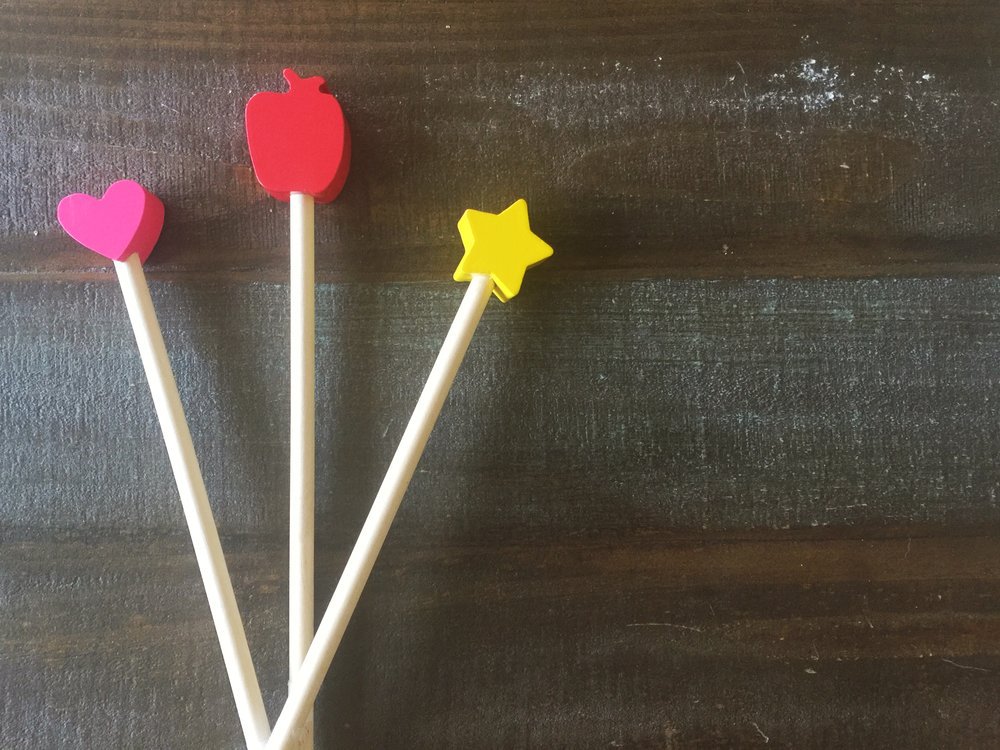 I have a couple of pointers that I use whenever I derive a song in class. However, my heart skipped a beat (pun intended) when I found these fun shaped pointers! Since two of my core songs for Kindergarten are "Apple Tree" & "Star Light," the apple and star are perfect for showing the rhythm on those two words.
In my classroom, the beat is always a heart icon, so I know I'm going to get TONS of use out of the heart pointer. It's going to make it so much easier to have specific pointers for beat and rhythm, especially when kiddos are working off of beat vs. rhythm charts.
Vocal Exploration Book & Icons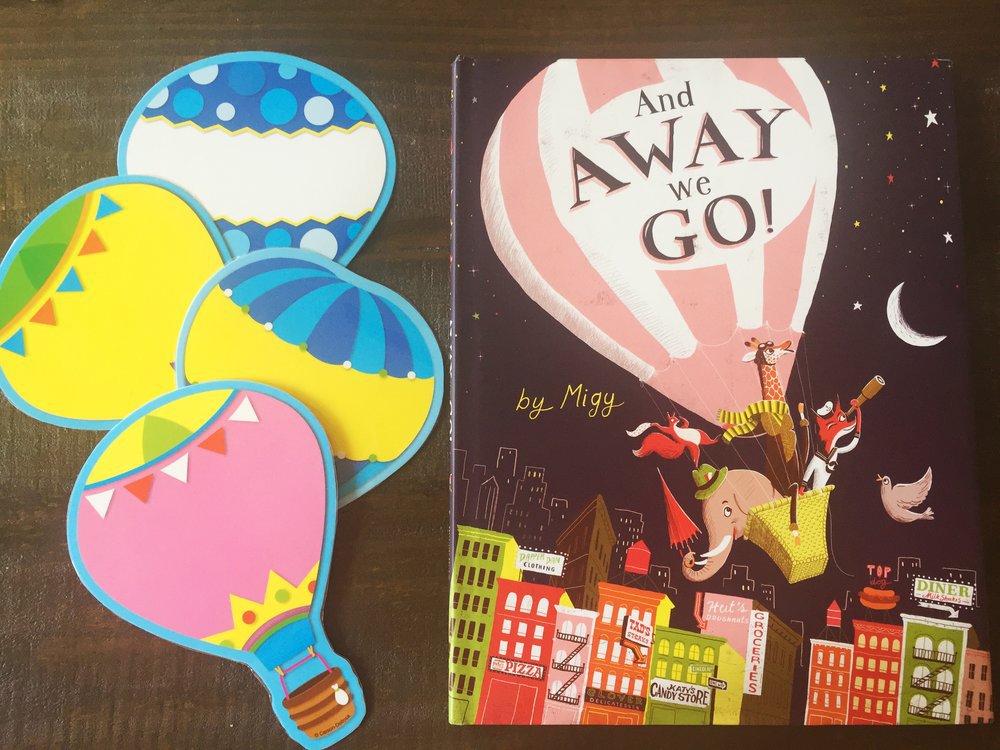 I'm always on the lookout for new ways to practice vocal exploration, so I just about died when I found this book. I had just passed all of the icons and picked up some hot air balloons, imagining different ways to explore vocal and movement pathways, and then this guy jumped out at me in the clearance bin.
The story is adorable. Mr. Fox receives a balloon delivery (because that happens regularly), and decides to go for a ride (naturally). Along the way he picks up some friends and some snacks, and each time someone new jumps in, they say "Away we go!" It's the perfect prompt for vocal pathways. I plan to give each kiddo a laminated balloon icon, and using these free hot air balloon vocal pathways while I read this story. Just perfect!
Ocean Puzzle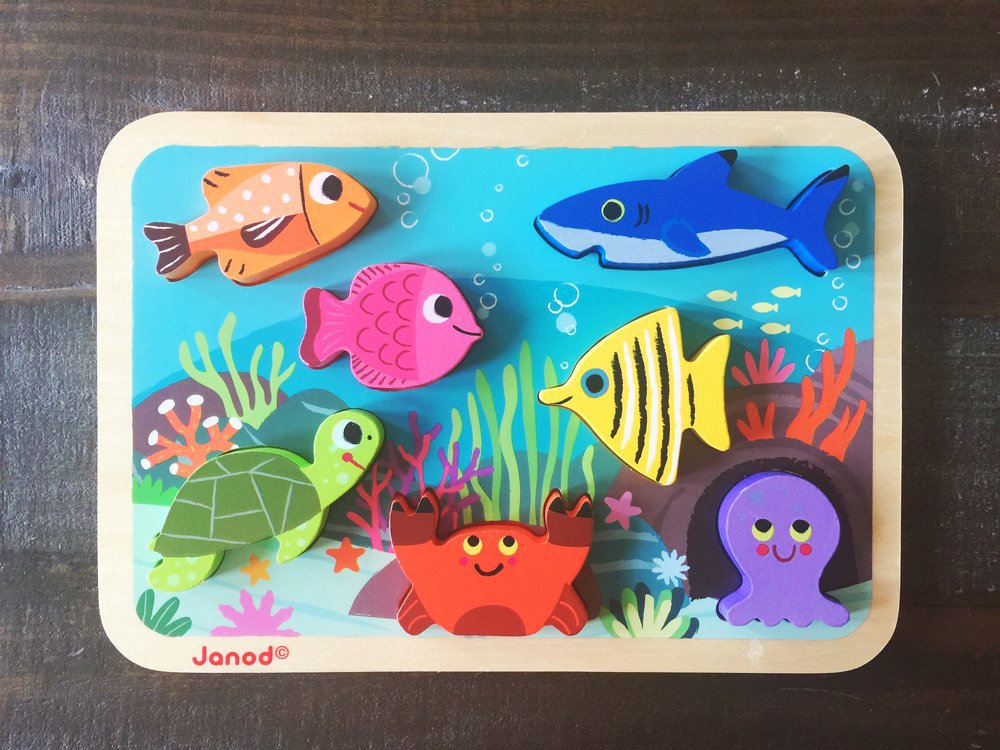 This one might seem a bit random, but there's a method to my madness, I swear. Charlie Over the Ocean is one of my favorite games to play with Kindergarten. It gives me the opportunity to assess head voice and pitch matching, plus it provides awesome opportunities for text improvisation.
I always run into two big problems every time I play this game with Kindergarten. #1 – they have a lot of trouble with thinking of an animal on the spot, and #2 – there's the never ending chorus of "I didn't get a turn"! Ah… the familiar call of the kindergarten student.
This puzzle solves both problems.  This year, for at least the first few times, I'm going to start with this puzzle empty on the board. For each turn, a student will pick a puzzle piece and sing about that particular ocean creature, i.e. "Charlie caught a pink fish". Then, when the puzzle is put back together, the game is over! Seven turns and we are moving (swimming?) on.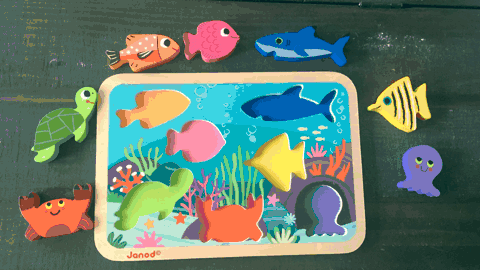 What finds have you come across this week?