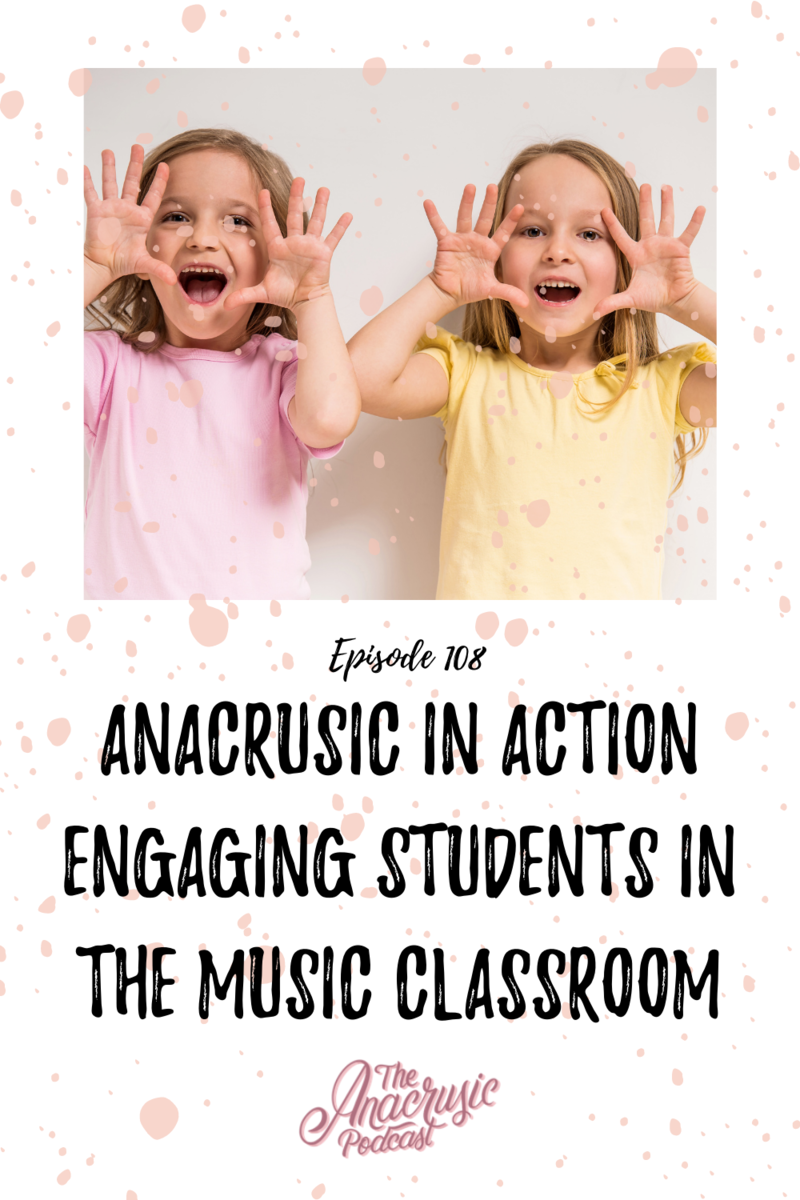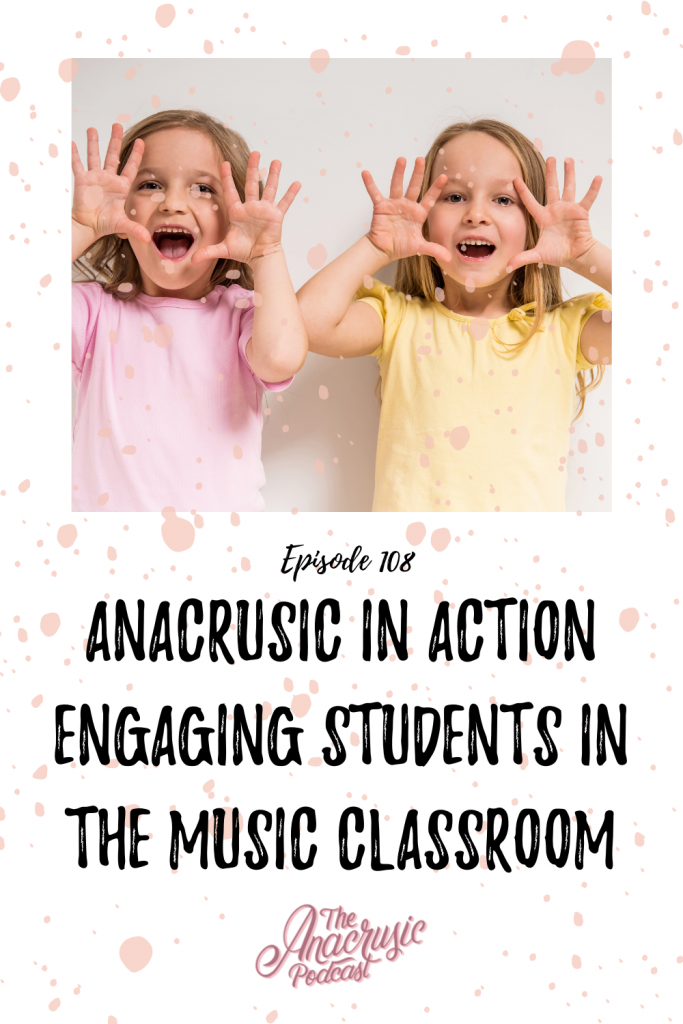 When you are asking your students interpretive questions, or to give contributions, there's a very specific out come that you're looking for, in a very specific context. When we are giving students choices, we're still looking for that outcome, but we want them to control the context.
Guess what…? It's another Anacrusic in Action Episode, where I give you specific, actionable steps you can use in your classroom to apply the things we talk about here on the Anacrusic Podcast.
And this week, we are continuing on from Tuesday's episode, where we talked all about how to increase engagement in your lessons. So today, on The Anacrusic Podcast, we are going to take a peek at truly engaging your students in the music classroom… in action.
When it comes to increasing student engagement, this is a tricky thing to discuss because all of our lessons, now more than ever, are incredibly time bound, situational, and especially in 2020, always changing. So for the sake of trying to find ways to help everyone (or as many teacher-musicians as possible) apply these strategies, I'm going to talk through both an in person learning example, as well as a virtual learning example.
Here's what I'm sharing in today's episode…
(1) A Quick Recap of Three STrategies to increase student engagement
(2) The important focus you need when you are creating virtual lessons that apply this strategy
(3) how simple steps can make a big impact when allowing for student choice
Ready for the Planning play by play?
Download my FREE guide for how I literally teach everything in my classroom. You're just a click away from getting it right to your inbox!
I LOVE SPOILING MUSIC TEACHERS! BY SIGNING UP BELOW, YOU'LL BE SUBSCRIBED TO ALL MY INSIDER TIPS & TRICKS!