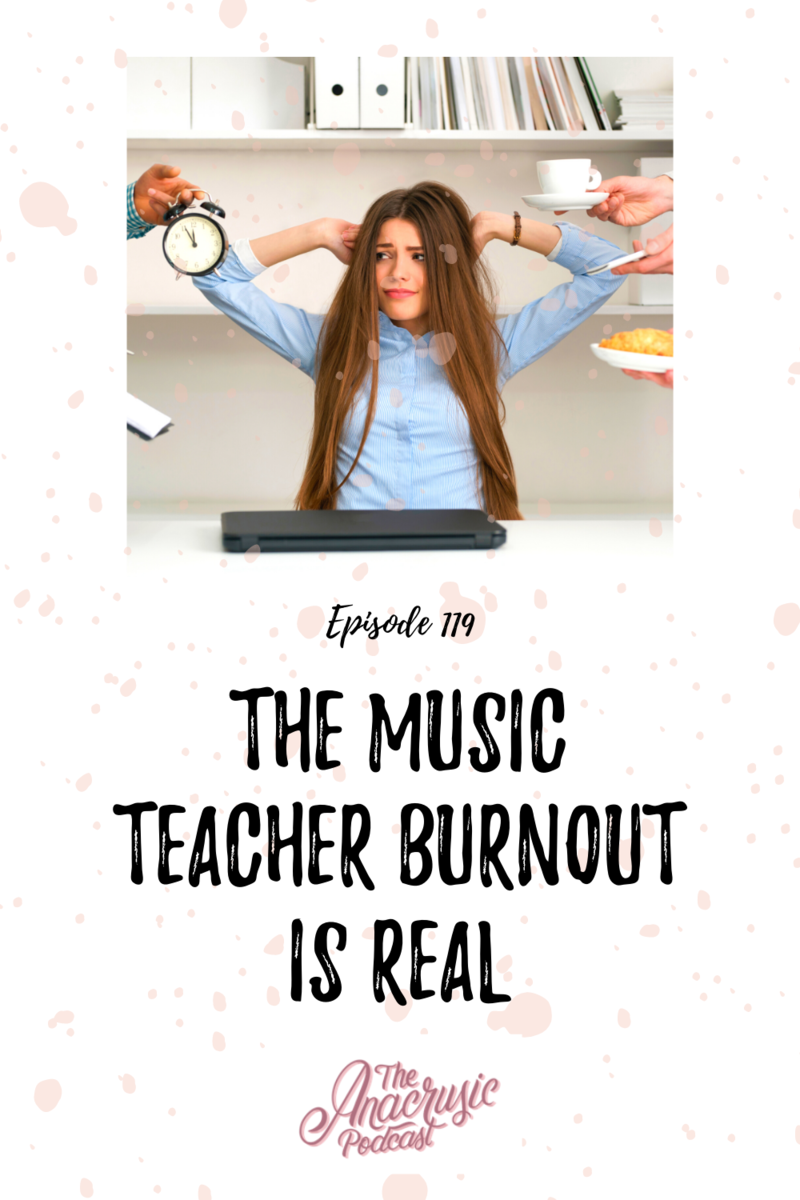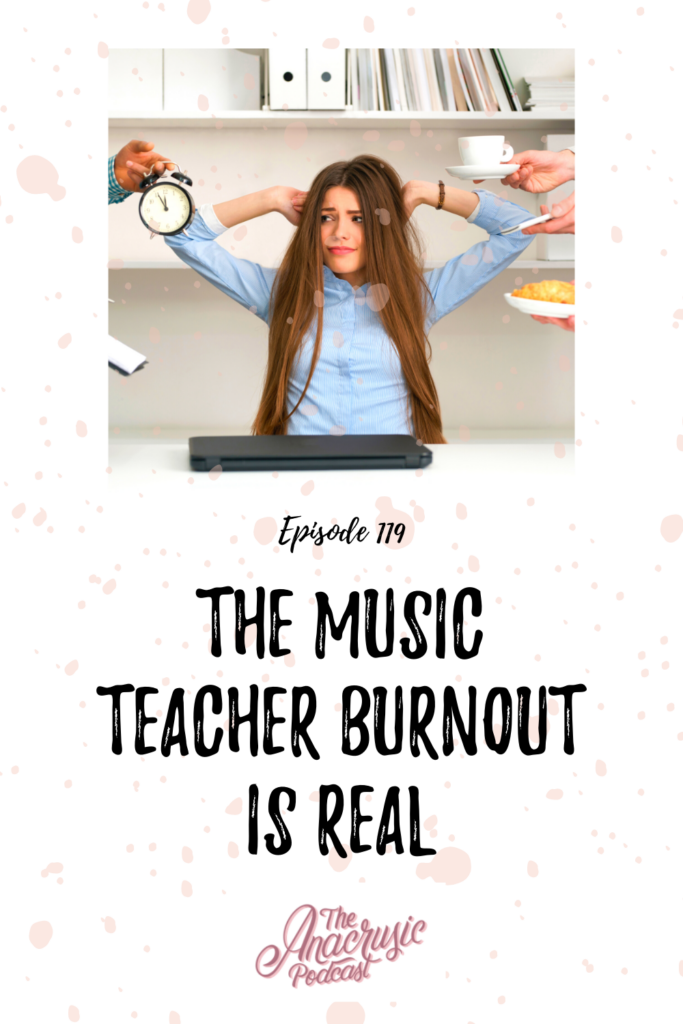 It comes down to having meaningful music making experiences for your kids. So if you are doing that, the best that you can do, it is enough. YOU are enough.
I'm not okay.
I hit a MAJOR wall this week. 
We had a massive home improvement project finally wrap up after six months (YES, seriously), and half of our house is boxed up… yes with two toddlers running around.
I started a new collaborative project which took up way more of my time and energy than I expected it to (which is classic Anne, by the way, total recovering people pleaser over here). And then to top it all off… our beloved dog of 12 years died.
I'm not okay. 
There is SO MUCH going on right now. Even if there's light at the end of the tunnel, it's still a lot. It feels insanely… heavy.
So today, music teacher friend, I wanted to take a quick moment to say I'm not okay. And you know what? I haven't said that out loud yet… have you? 
On today's episode of The Anacrusic Podcast, we're going to talk about the music teacher burnout. It's very real. The importance of acknowledging it. And what moving forward really means.
Here's what we discuss on today's episode: 
(1) You are not alone
(2) You are enough
(3) How to move forward
Download my FREE guide for how I literally teach everything in my classroom. You're just a click away from getting it right to your inbox!
I LOVE SPOILING MUSIC TEACHERS! BY SIGNING UP BELOW, YOU'LL BE SUBSCRIBED TO ALL MY INSIDER TIPS & TRICKS!