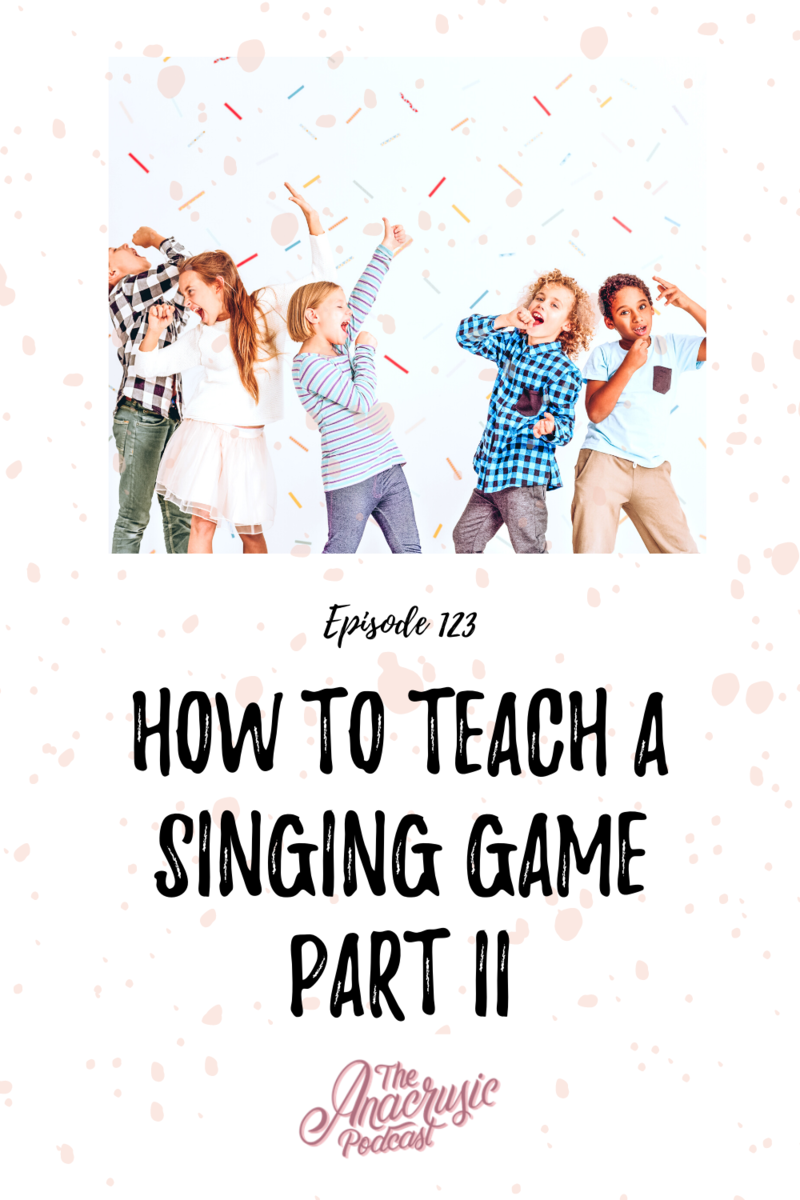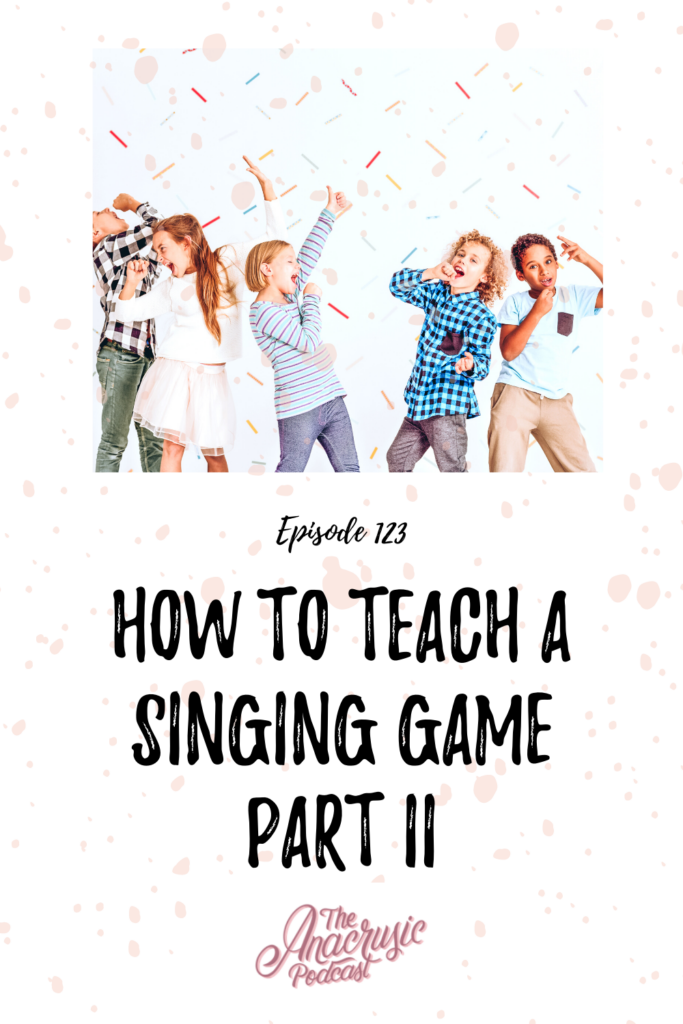 It all depends on what your kids have done before, what they feel confident doing, what makes them feel like independent musicians, and how you can add in that next step to make them feel successful in your music classroom.
Today on the podcast, we're taking the next step towards the best way to teach a singing game in your classroom. Last week was all about the things you think about before kids ever come into your classroom: the planning, their experience, and how you can build off of it. And today is all about what to do with kids actually in the room.

In this episode, I'm walking you through how I teach three of my favorite singing games in my music classroom. The big takeaway? It's so important to have a sequence for everything. Do you have to do things exactly the way that I've outlined here today? Absolutely not. But you do need to think about what will make your students feel most successful and most like independent musicians as you walk them through a new music making experience.
Here's a few things I share on today's episode
(1) Whether or not you should teach the song first (and the things to keep in mind either way)
(2) How to break things down in digestible chunks and scaffolds for your kids to feel successful playing a new game
(3) How to sneak in "keeping track of turns" through assessment opportunities
Download my FREE guide for how I literally teach everything in my classroom. You're just a click away from getting it right to your inbox!
I LOVE SPOILING MUSIC TEACHERS! BY SIGNING UP BELOW, YOU'LL BE SUBSCRIBED TO ALL MY INSIDER TIPS & TRICKS!